Meet the Advisors
---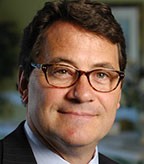 Kyle T. Mills, President and Founder of Harvest Financial Group, LLC, was born and raised in Richmond, Virginia.
Having received his business degree from James Madison University, Mr. Mills has developed a specialty in educating senior investors on how to preserve their assets, increase their income and reduce their level of taxation.
Kyle's intense interest in the ever-changing world of investing, coupled with constant study of economic trends both domestically and internationally, creates the perfect foundation of knowledge to properly educate and empower his clients to make informed investment choices. Most importantly, he makes these complex topics understandable.

Michael Johnson: Mr. Johnson has over 35 years of experience as a "financial coach," specializing in Wealth Creation and Investment Planning. Throughout his career, Michael has provided specialized business succession and retirement planning, estate planning, and executive benefits planning solutions to business owners, professionals, and executives.
Michael enjoy's educating others and is a regular speaker at many events and organizations throughout the year. He received his degree in Business and Economics from Furman University and currently holds the CLU (Chartered Life Underwriter) and AIF® (Accredited Investment Fiduciary®) professional designations.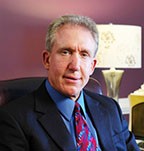 Patrick Peason: President of our Staunton Office, Mr. Peason has been in the financial services industry for over 27 years and specializes in the unique challenges facing today's retirees and pre retirees. In the current difficult market environment, investors need to fully understand all the various options that are available to assist them in protecting and growing their investment portfolios. As a result of Patrick's sound, conservative strategies, clients enjoy the peace of mind that comes from total portfolio optimization.
Originally a native of New Jersey, Patrick settled in the beautiful Shenandoah Valley. He regularly travels the valley, Charlottesville, and the capital city of Richmond, helping retirees preserve assets, reduce taxes, and generate income.