Meet the Advisors
---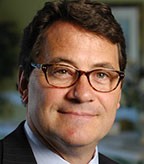 Kyle T. Mills, President and Founder of Harvest Financial Group, LLC, was born and raised in Richmond, Virginia.
Having received his business degree from James Madison University, Mr. Mills has developed a specialty in educating senior investors on how to preserve their assets, increase their income and reduce their level of taxation.
Kyle's intense interest in the ever-changing world of investing, coupled with constant study of economic trends both domestically and internationally, creates the perfect foundation of knowledge to properly educate and empower his clients to make informed investment choices. Most importantly, he makes these complex topics understandable.